Top Five Tuesday- Books I predict will be Five Star reads!
Hello! This is a meme I have seen a few bloggers do and it looks like so much fun! I will posting these when I find that the discussion fits something I can talk about. The meme is hosted by
Shanah at Bionicbookworm
. Covers come from Goodreads.
Today, we are on the topic of books we predict will be a five star read.
1- To Kill A Kingdom by Alexandra Christo
You all know me and know how much I love a retelling. The Little Mermaid is one of my favorite movies and I love Ariel so much. I have heard about this book from others, and I really feel like this book will be my jam. I have a copy of this and will probably read it over the summer, as I feel this will be the perfect novel for summer!
2- Sea Witch by Sarah Henning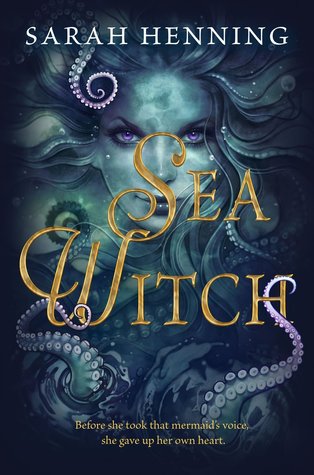 A retelling from Ursula's point of view? Sign me up! I read the first five chapters of this book for the First Look hosted by Epic Reads a few months back. From the first chapter it swept me into the world and these characters. I have the Ebook of this, and I plan on reading both this and To Kill A Kingdom at the same time this summer. Back when I read the first few chapters I loved Evie and her friends and I can't wait to read this.
3- Romanov by Nadine Brandes
Can we take a moment to appreciate the cover of this book? I love it so much!!!! Anyway, you all know me and Anastasia so this is not news to anyone who reads my blog. This is such a unique take on Anastasia and her story. I can't wait see where this story goes. I have seen little buzz from bloggers, but I think the buzz will come closer to when the book is released next month.
This book is on a pre order so my package will get here on May 7th.
4- The Bear and the Nightingale (Winternight Trilogy # 1) by Katherine Arden
I am not a reader of paranormal books but something about this novel says this could be a book I enjoy. The fact that this story is set in Russia and other bloggers have enjoyed this I feel it may take me into the world, and I am so ready to swept up into the book. The book seems like a fantasy so that is why it is on my list as well. Over the next few months, I will grab this book and I want to read it in December or Late November because of the Winter Vibes.
5- Lilac Girls (Lilac Girls #1) by Martha Hall Kelly
This is a historical fiction inspired by a real woman who lived during World War 2. I love the fact that the women in this book are in three different countries and have three different occupations. This book floating around the Book Blogging community and gaining high praise. I can't wait to get a copy of this and then read the second one about Caroline's mother!